Handwoven Linen Throw PedrasSalgadas 03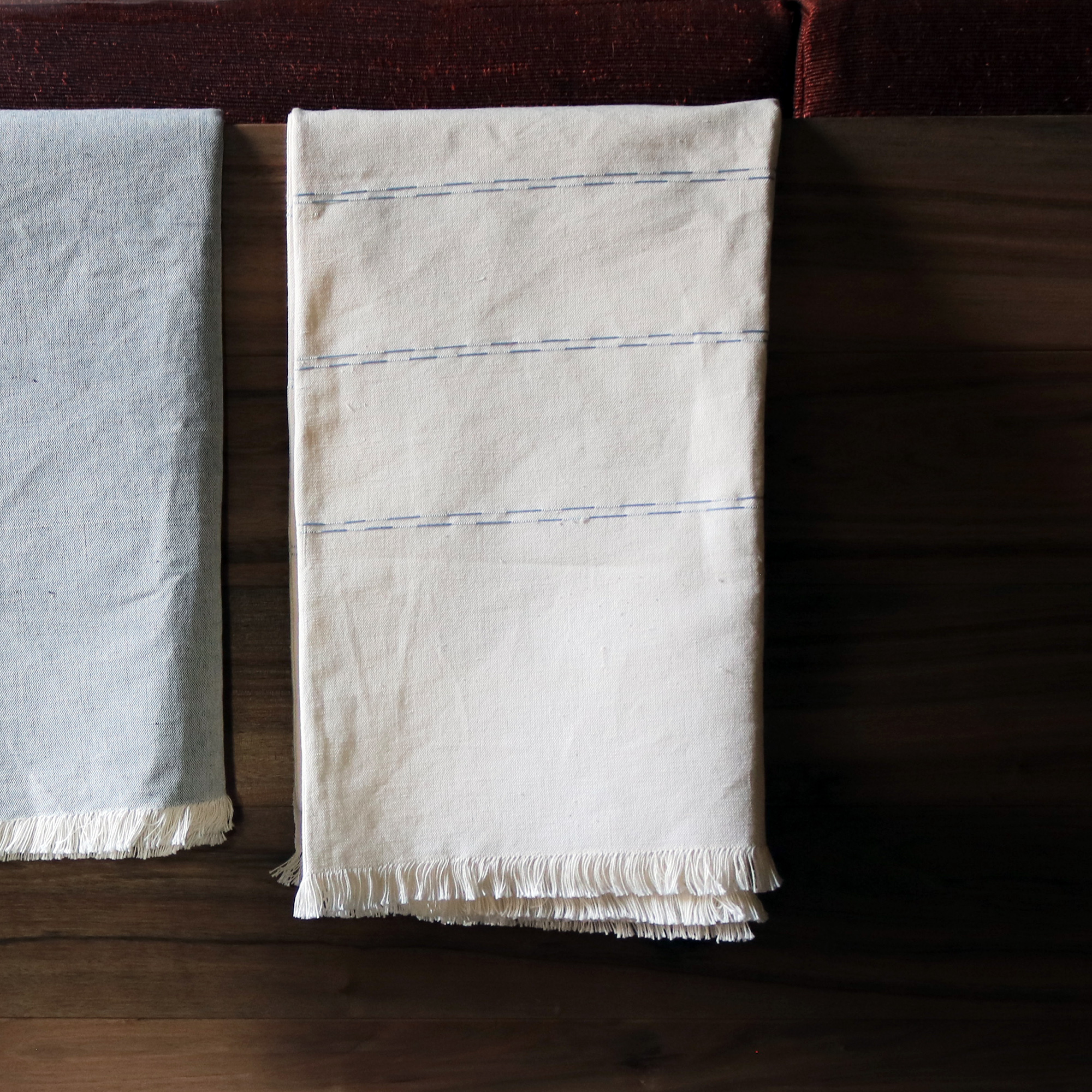 Handwoven Linen Throw PedrasSalgadas 03
These completely handwoven linen throws featuring double lines throughout are made of Portuguese Linen and crafted by three incredible women the old-fashioned way in the North of Portugal, just as it has been for thousands of years.
Back in the Iron Age the Lusitanos took advantage of the perfectly mild Iberian weather and became one of the first European tribes to grow and weave linen. Today a very small community in Portugal continue this tradition from spring planting to fall harvest, still weaving the linen on manual looms. Our mission is to support these authentic crafts. Thank you for being part of our journey!
Handcrafted in Northern Portugal.
Machine wash cold, low-heat tumble. Throws will continue to soften as they're worn and washed
Approx 40" W x 70" L
-Free Shipping and Returns-
How are they made? The (very) old-fashioned way.
When I launched Lusitano Studio, my mission was to ethically support Portuguese artisans and keep craft strong. Our new Handwoven Throw Collection proudly ticks all the boxes. Nestled in the mountainous North of Portugal, a collective of three kick-ass women hand-weaves every single piece from Portuguese linen on old-fashioned looms. These traditions have been part of our families for generations, I hope they bring you just as much joy.
As all pieces are proudly crafted by hand quantities are limited but possibly already in production - Feel free to email support@lusitano1143.com if you're looking for additional quantities.

Note that as pieces are made by hand and by nature, every piece will be slightly different with beautiful imperfections.
WE THINK YOU'LL ALSO LIKE...